Get your Feet in the Sand.
Beach Volleyball is a completely different game from indoor. It pushes a player to learn and improve on every aspect of the game and can dramatically improve athletes all around!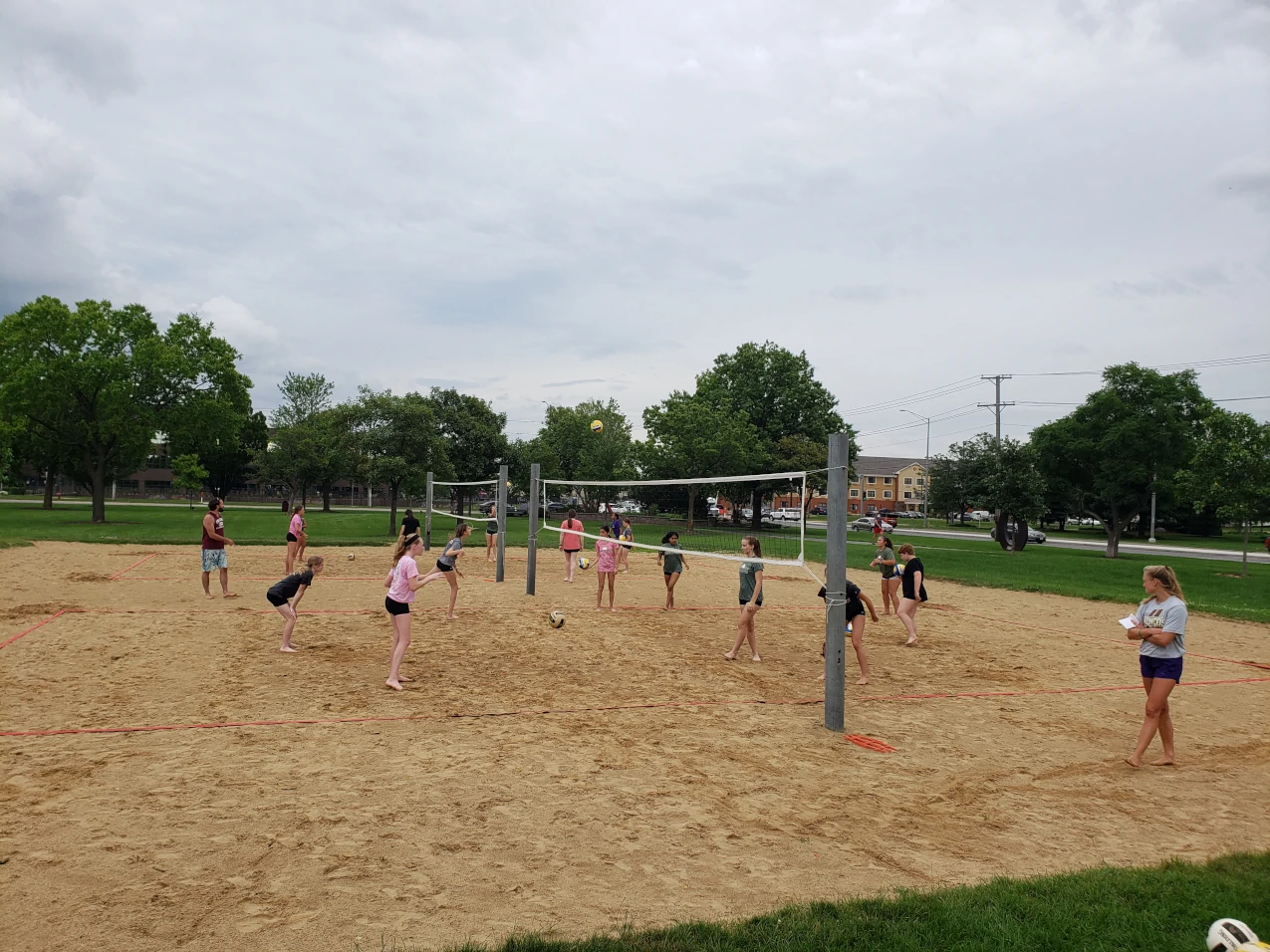 Speed, Agility, Versatility
Move Faster, Jump Higher, Adapt Quicker
Between the sun, sand, wind, and the elements, it's always hard to know what to expect. Working with (and sometimes against) the elements can definitely help any player become more versatile to ever changing elements. A beach volleyball player does it all, block, set, as well as hit. Playing on the sand will force you to work on all of your skills, helping you become a developed, well-rounded volleyball player. If you want to become a more adaptable player and improve your ball control skills, playing outside on the sand will certainly help.
Flexible Schedule
Practice days are set in advance, but your practice package determines how many practices you can attend. Let us know when you plan on coming to practice and set your own schedule for what works best!
No Partner Needed
Practices do not require you to bring a partner; However, it is highly recommended to do so if you plan to compete in any local tournaments.
Compete Locally
During the program we will send out a list of the local tournaments so that you can take your beach skills to the next level by competing against athletes your age.
Let's get Granular!
Rising 8th Graders and Older
Practices will be on Mondays and Thursdays from 5:00pm - 7:00pm
Pending weather conditions additional practice days may be added to the schedule
Bright-eyed and sun-fried
Rising 7th Graders and Younger
Practices will be on Mondays and Thursdays from 3:45pm - 4:45pm
Sun-Kissed
$65.00
3 Practice Pack
Edge Beach Tank Top
Ideal for players who want to play but have other commitments over the summer.
Register Now
Ray Catcher
$120.00
5 Practice Pack
Edge Beach Tank Top
This package is ideal for players who want a bit more exposure to beach volleyball.
Register Now
Beach Bum
$165.00
8 Practice Pack
Edge Beach Tank Top
This package is idea for players who are all in and are ready to soak up all that beach volleyball has to offer!
Register Now
Pending weather conditions additional practice days may be added to the schedule
Sand Court Location
LAKE PARK
VOLLEYBALL SAND FIELD
2200 Lee St, Des Plaines, IL 60018