Personalize your Training
While our Camps and Programs are a great way to take your game to the next level, nothing compares to one on one training with a coach. Let our coaches develop a personalized training plan to help you acheive your goals.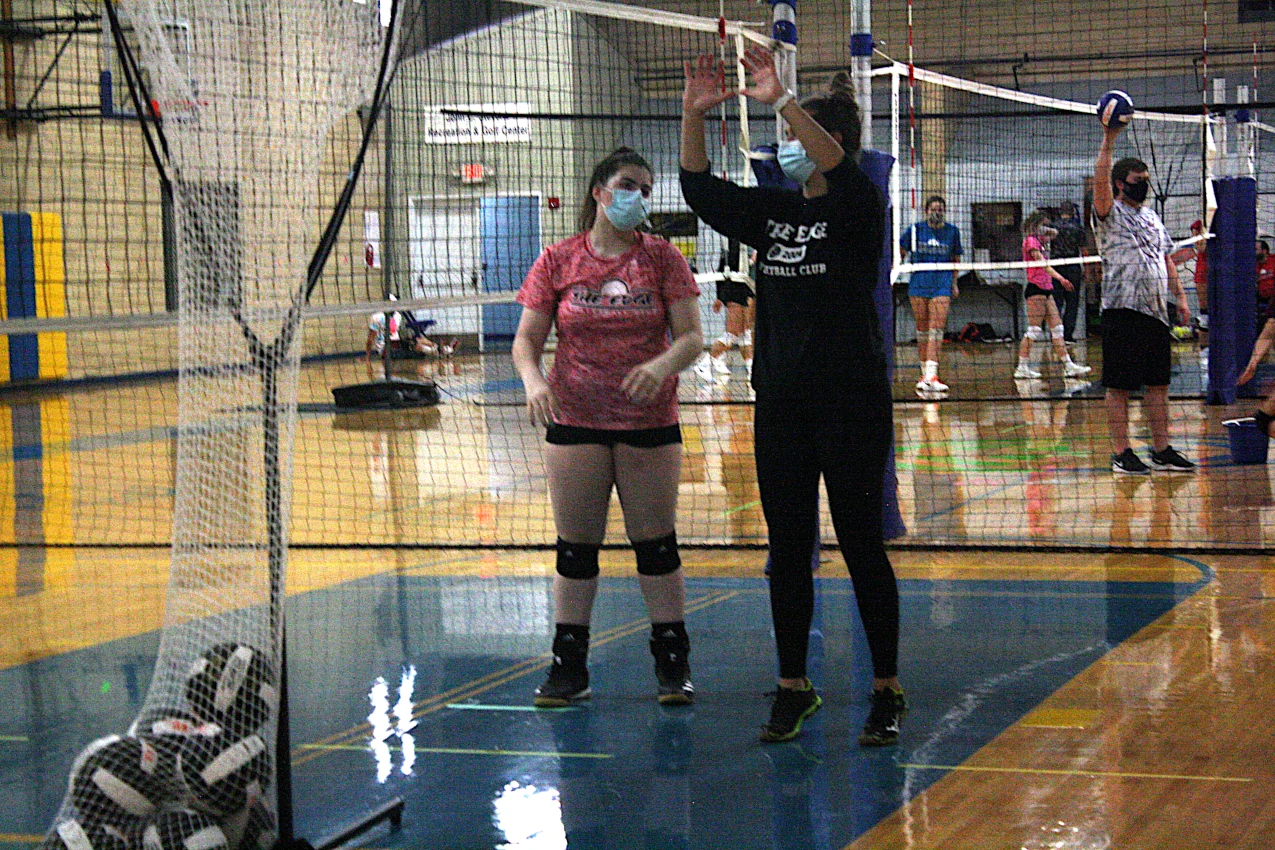 Perfect your skills
Focused Training for Meaningful Improvement
Private lessons are a great way to personalize your training. Whether you are weak at a skill and are trying to catch up or are trying to focus on one position, private lessons are an excellent way to get "The Edge." Choose from our selection of qualified coaches who have a wide range of skills and abilities to help you achieve your goals. The Edge even offers partner and small group lessons to help make personalized training more affordable and help develop on court chemistry with your teammates.
Schedule Year-Round
Private lesson timeslots are offered year-round. Work with our scheduler to get into the gym at the earliest available timeslot!
Bring A Friend or Three!
Partner lessons and small group lessons are a great way for groups of athletes to work on similar or complimentary skills.
Find Your Coach
The Edge offers multiple coaches for private lessons, all with different specialties. Pick the perfect coach to achieve your goals.
Private Lesson Options
All athletes currently enrolled in our Middle School, High School, or Short Season Programs get $5 discount on all lesson types!
1 Hour Private Lesson
$70.00
1 Athlete
This lesson option is for athletes that want the most personalized training they can get for multiple skills.
Sign me up!
1 Hour Partner Lesson
$40.00/per
2 Athletes*
This lesson option is a great way for two athletes to get personalized skills training at a lower cost.
Sign me up!
1 Hour Small Group Lesson
$30.00/per
3+ Athletes*
This lesson option is perfect for small groups of athletes that want to work on similar skills.
Sign me up!
30 Min Private Lesson
$40.00
1 Athlete
This option is great for athletes what want to improve and focus on one singular skill
Sign me up!
30 Min Partner Lesson
$25.00/per
2 Athletes*
This option is a good choice for two athletes that want to focus on the same skill.
Sign me up!
* - All Partner and Group lessons must sign up as a group, no groups will be provided.
Coaches
Sean Habel
Hitting & Serving
Multiple Positions
George Norwood
Serving & Defense
Multiple Positions
Caitlin O'hara-Reader
Hitting & Blocking
Middle Blocker
Corey Plach
Hitting & Defense
Multiple Positions
Bryan Supinski
Hitting & Blocking
Middle Blocker
Meghan Stack
Defense & Serve Receive
Libero
Alaina Mowinski
Hitting & Blocking
Outside Hitter
Practice Location
MARYVILLE ACADEMY
SYLVIA AND BEN R. STEIN SOCIAL CENTER
1150 N River Rd, Des Plaines, IL 60016
Submit a Private Lesson Request